Last updated on July 28th, 2019 at 09:50 pm
Prep Time: 5 Minutes
Under Pressure: 120 Minutes
Quick Release or Natural Pressure Release, your call!
If you've got 5 minutes, old chicken bones, leftover veggies, and an Instant Pot, you can have homemade bone broth all the time! Sometimes called Chicken Stock, this commonly used ingredient is the basis for so many recipes! We use it for soups, casseroles, sauces, and gravies. We even sometimes use it for making rice and pasta, instead of water. Here are a few of our recipes that use this delicious broth as a base ingredient: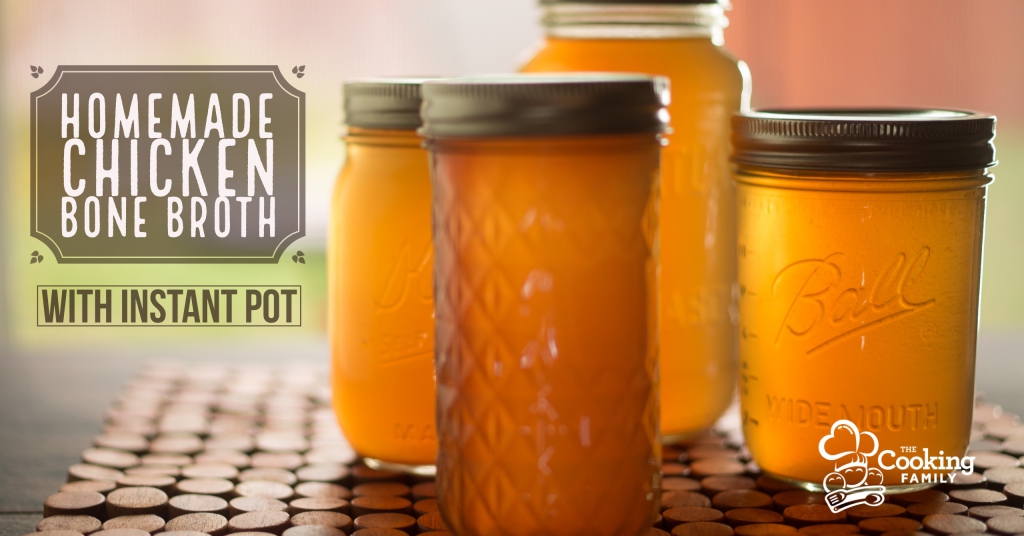 Using store-bought chicken broth is easy, but it isn't necessarily cheap, and the truth is, you don't actually know what's in that can or box or jar.
When I went gluten free and was forced to begin reading every label, I was shocked at the ingredient lists right in front of my face that I had been ignoring! Ingredients such as:
…