Last updated on October 1st, 2020 at 01:49 pm
This is such a yummy comfort food, perfect for the fall season.  The combination of apples and squash, ginger and cream, makes a delicious blend of sweet and tart, warm spice and cool cream. You just have to try it!
Now, there are lots of ways to prepare your ingredients, but for me, when I see a recipe call for sliced, peeled butternut squash, it literally makes me cringe. That chore is one of my kitchen nightmares! Cutting up a butternut squash is hard!
So I don't do it. Let me show you an easier way to "skin that cat" with an Instant Pot!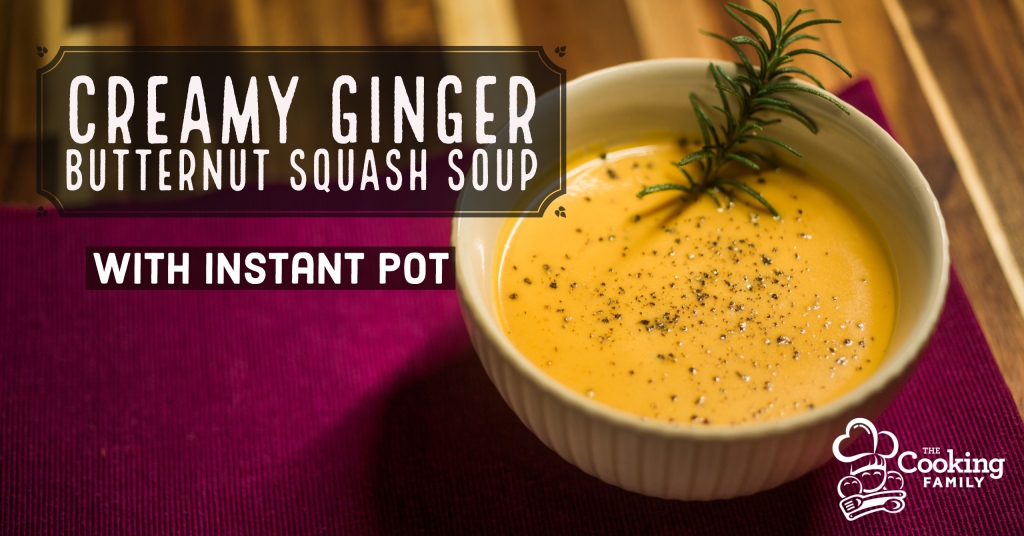 This is an involved recipe, so it's lots of fun if the family joins in. Children can do lots of things to help in this recipe! …
Creamy Ginger Butternut Squash Soup in the Instant PotRead More