Last updated on November 25th, 2021 at 10:49 am
Who among us has never asked this timeless question?
You know, you're getting ready to make another batch of Perfect Hard Boiled Eggs in your Instant Pot, and you look at your dozen eggs neatly arranged on the trivet at the bottom.
Then you notice ALL that extra space, just sitting there, going to waste.
And you ponder…"I wonder…exactly just how many eggs I can do at one time???"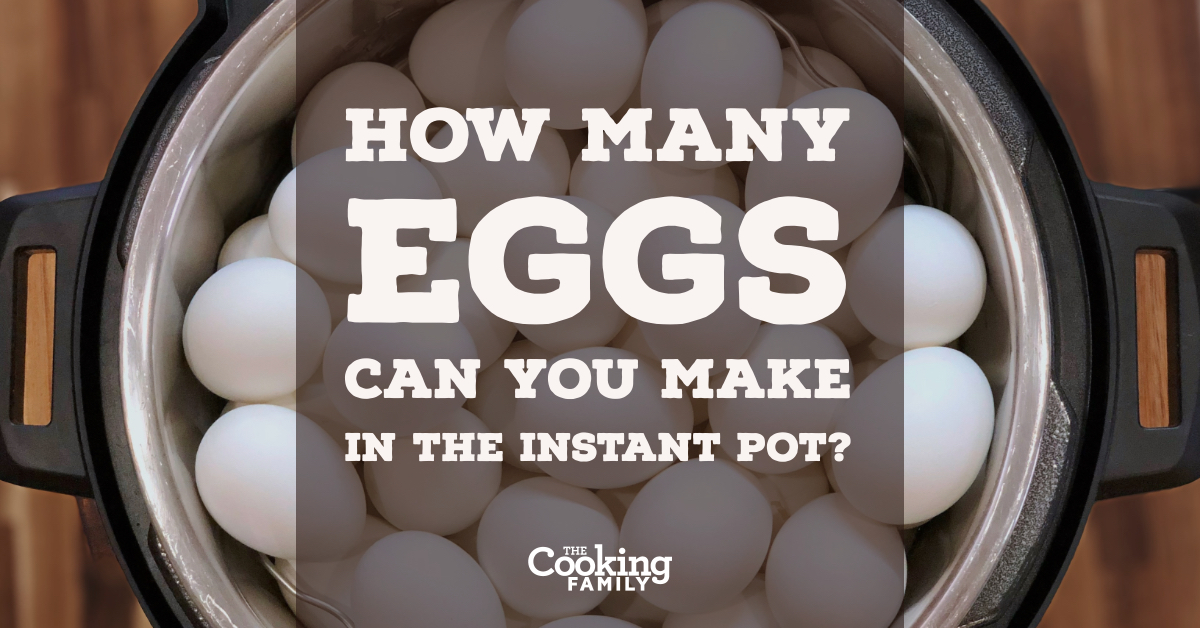 So we decided to find an answer. You know, for posterity.
Here's what we found out:
78 Large Eggs. That's right, six and a half dozen!
How did we do it? We just followed our standard recipe for Perfect Hard Boiled Eggs in the Instant Pot! If you need a refresher, follow that link and see how we do it.
Here are the basic steps:
One and a Half Cups of Water
5 Minutes on Low Pressure
Quick Release when Timer Beeps
Make an Ice Bath in the Instant Pot Insert
This is the coolest part: Your big batch of eggs will take the same amount of time to cook as if you were doing just a few eggs!
Now, there are a few caveats to be aware of:
1. Your Instant Pot will take considerably longer to come to pressure.
When I cook small batches of eggs, it'll be at pressure in a few minutes. When I put this many eggs in my 8 qt model, it took around 30 minutes.
2. You can safely fill your Instant Pot beyond the Pressure Cook Max line.
You would normally never do this. If you're cooking a soup or anything with lots of liquid, your Instant Pot will never come to pressure if you fill past the PC Max line.
But due to the shape of eggs, there's lots of air between each one. You can safely stack as many as you can fit and still close the lid. (Hint: the same principle works with potatoes.)
3. When you do this many, there may be a few cracked eggs.
It's just the law of averages. Some eggs will have compromised shells and will crack. Also, you may have some variance in your yolks. All of mine were cooked well, but a couple of them were overdone with a slight grey ring around the yolk.
But if you need a lot of eggs for something, it's worth the tradeoff in my opinion.
So, next time you need a lot of eggs cooked at one time, go ahead and fill your pot with as many as you like!
Have you tried this already? Let us know how many you've done at one time!