Last updated on July 28th, 2019 at 11:01 pm
It's finally our favorite season around here. Even though it's 90 degrees in Texas right now, when we start to see Pumpkin Spice everything, we know it's SOUP SEASON!  We've always loved soup, that's one of the reasons we love our Instant Pot so much. It speeds up the stewing time and gives the flavors a good pop!
Several years ago, we were at Carrabba's and I had their Sausage Lentil Soup. It was so good! I've spent the last few years trying to re-create it, and I think we've finally got it really close! I love working up recipes because I get to eat the results. 😉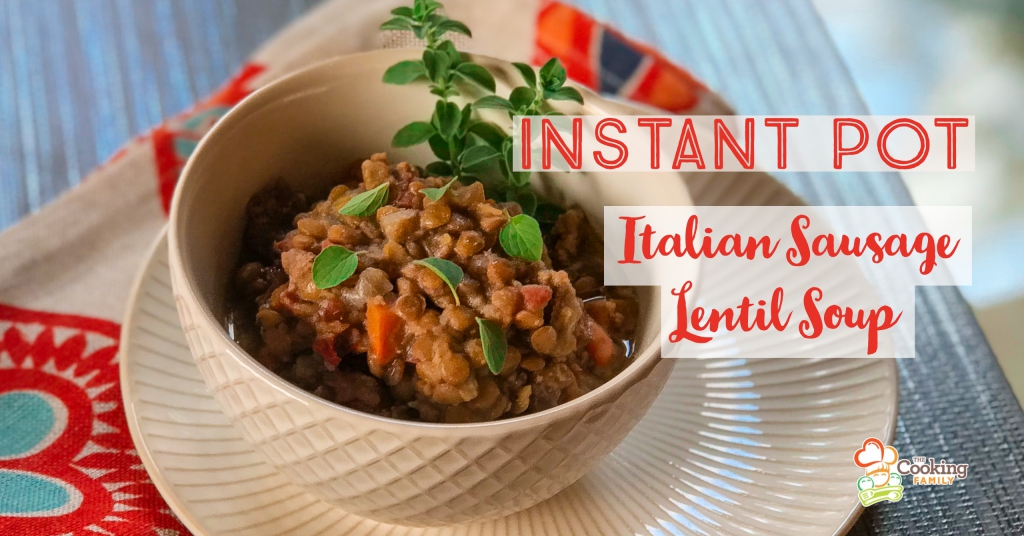 This is a hearty and nutritious dinner for the whole family. Lentils provide lots of protein, fiber, iron, and B vitamins!  And it's delicious! Everyone in our family gobbles up the first bowl and wants seconds, including the toddler! In the Old Testament of the Bible, Esau sold his birthright for a bowl of Lentil stew—so you know it must be good!
…