Last updated on September 21st, 2018 at 05:47 pm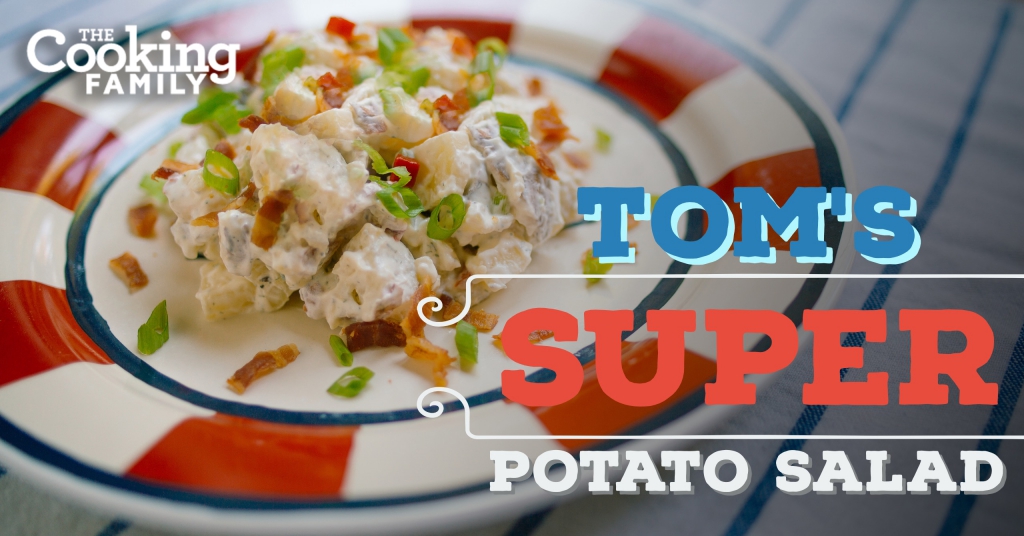 This is a special family recipe to me. That's because it comes from a special man.
Tom.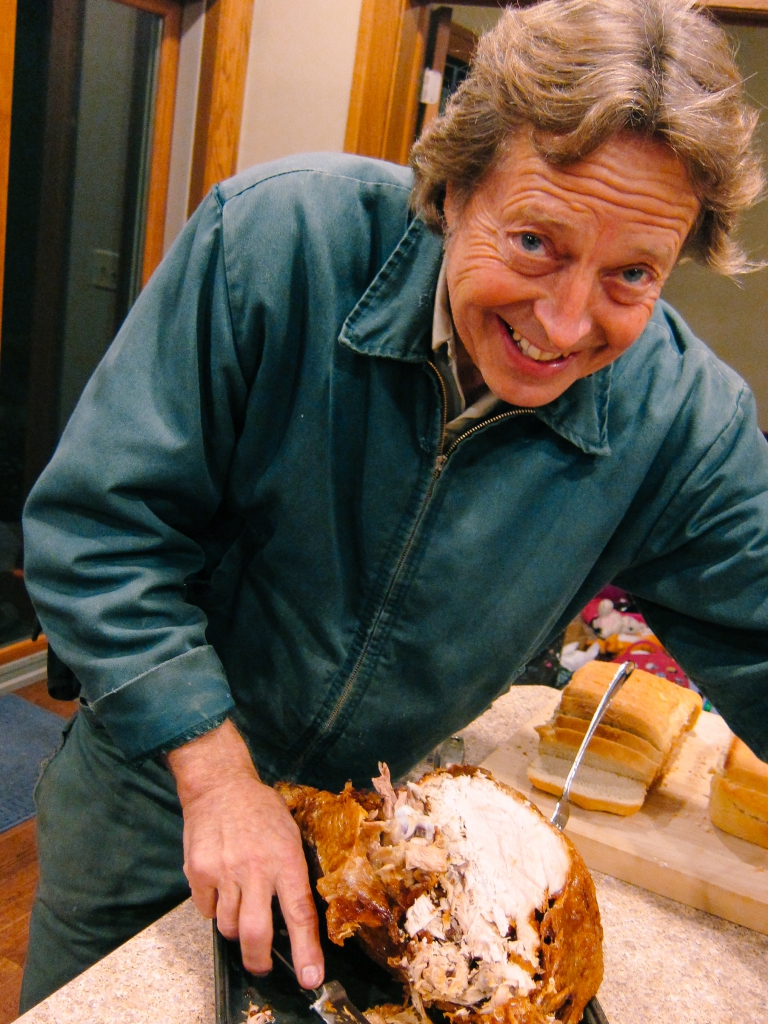 Tom is my dad, and I think he's just about the best guy ever. I got my kitchen improvisational spirit from him, and this recipe is a perfect example. He spent years analyzing and tweaking the proportions to arrive at this delicious recipe. We've made it for years, arriving at parties and BBQ's with a giant bowl and leaving with it licked clean. We hope you like it as much as we (and our friends) do.
Tools Used:
6 Qt Instant Pot
Wüsthof 7" Santoku Knife
Adult Cut Glove Everyone should have a cut glove or 2 in the kitchen, especially with kids helping.
Pampered Chef Chopper I prefer the Pampered Chef chopper, since the younger kids handle it easier, but the OXO works well also.
OXO Large Chopper
Escali Kitchen Scale I've found this to be an essential kitchen tool. HUGE time saver on certain recipes.
Large 18 x 14 Bamboo Cutting Board  We love the larger size of this board. Most are 12″ deep, the extra 2″ really makes a difference.
Ingredients:
5 pounds red potatoes
1 1/2 c. (12 oz.) sour cream
1 1/2 c. (12 oz.) mayonnaise
1 1/2 t. garlic powder
1/4 t. black pepper
1 to 1 1/2 t. salt, to taste
1/2 t. dill seed
1/2 t. dill weed
4 T. dill relish
2 T. diced pimientos
7 green onions, sliced–greens and white parts
1 lb. bacon, cooked and crumbled
Instructions:
Place whole potatoes on the trivet in the Instant Pot with one cup of water.
Close and secure lid.
Set valve to Sealing.
Select program.
Press <+> or <-> to set cooking time of 12 to 15 minutes, depending on the size of your potatoes.
Set to High Pressure and wait 10 seconds for pot to beep and let you know it is heating up. It will take around 10 minutes for your Instant Pot to reach pressure, and then the clock will begin to count down. When the time reaches zero, the Instant Pot will beep again and switch to the <Keep Warm> mode, and begin to count up.
While keeping your face and hands away, Quick Release the valve by covering with a towel and turning steam release to allow the steam to escape. Open the lid and stick a fork in the potatoes to check for doneness. The potatoes should still be firm, so they do not turn to mashed potatoes when dicing or when the potato salad is stirred.
Let the potatoes cool and then dice them into small cubes (1/2-inch) and set aside.
Meanwhile, mix sour cream, mayonnaise, garlic powder, pepper, salt, dill seed and dill weed together in a medium sized bowl. Set aside.
Add dill relish, pimientos, green onions and bacon pieces to potatoes and mix gently (so they stay cubed) with hands or a spatula.
Add sour cream mixture and toss to coat.
*If you don't have an Instant Pot, or you just like to heat up your kitchen and wait a long time, you can prepare your potatoes the traditional way. Boil whole potatoes in salted water until fork tender (30 to 60 minutes, depending on size of potatoes).
This is a dish that gets better over time and is at its peak after staying overnight or for several hours in the fridge, so make ahead for best results.