Last updated on September 21st, 2018 at 05:53 pm
For years, I was a slow-cooker fan. I remember the day when I got my big All-Clad model with the insert that you could put right on the stove to brown meat. I coveted and longed for that tool for months before buying it on sale.
And I still like to pull it out every now and then, if for no other reason than to justify keeping it, because it is beautiful. But ever since I got my
Instant Pot
, the poor slow-cooker has been more of
no-cooker
.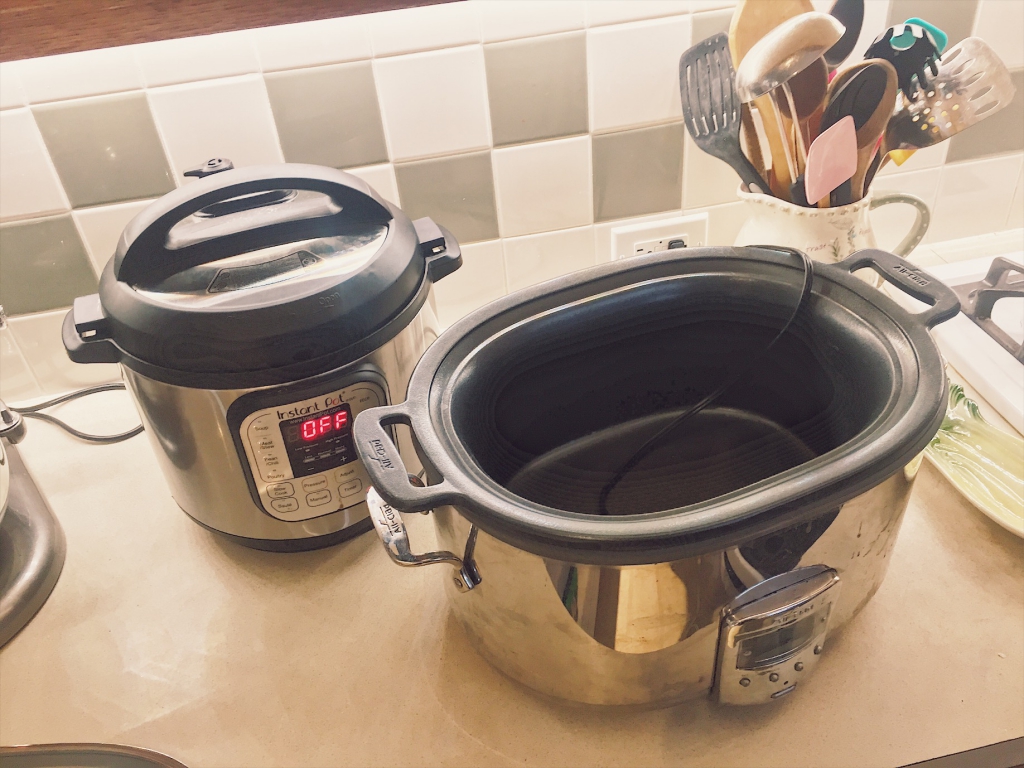 Here at The Cooking Family, one of our foundational principles is that you only need a small set of the right tools to enjoy great meals together. You don't always need the "next big thing," and you especially don't need uni-taskers.
But even though the
Instant Pot
is the current "latest gadget," it is one I would say is a must-have tool. Seriously. If you told me I could only keep 2 things in my kitchen, I'd keep
my Wüsthof knife
and my Instant Pot. As a mom of 7, I oversee 189 meals per week! But the
Instant Pot
ensures I don't spend all day in the kitchen (unless I want to 😉.)
Even though it seems everyone is talking about the Instant Pot, I know many people don't understand the hype. And I get it. I didn't understand at first. At least once a week, someone will ask me, "What's so great about the Instant Pot? I'm afraid I'll blow my kitchen up!"
You won't. Today's electric pressure cookers are so much different than the tank-like pots that graced our grandmothers' stoves.  I've compiled a list of things I love about mine. This list is certain to grow, and I'll update it as I discover new things. There are many features I haven't even explored yet. (Like ribs or lasagna!) (Updated 7/11/18)
Here's why you need an Instant Pot
…