Last updated on January 23rd, 2019 at 09:32 am
This is a family favorite that has lots of options for different dietary needs. It's fast, delicious, and it's so easy, the kids can make it!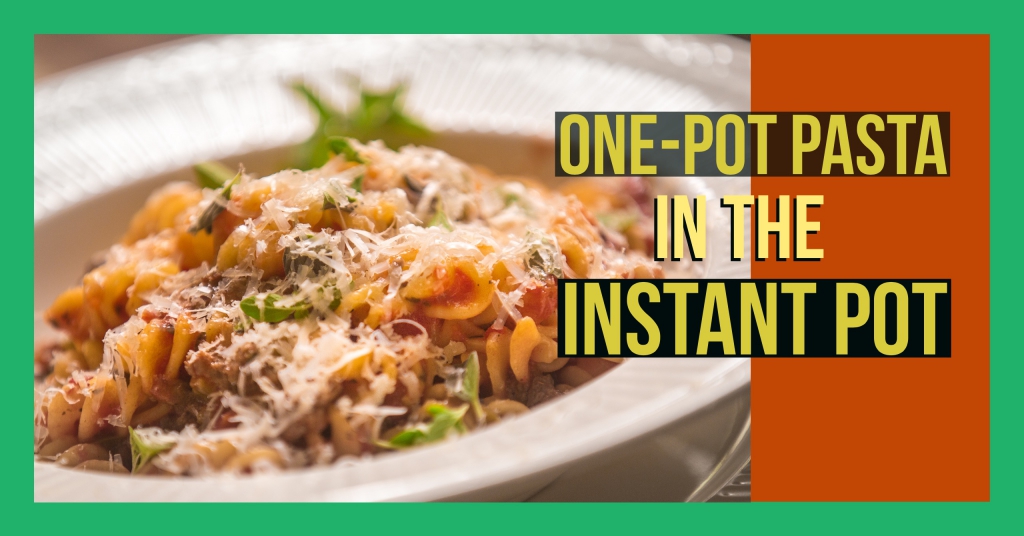 You have two options with this dish:
Easy
Extra-super-duper-come-on-this-is-way-too-simple-give-me-a-break easy
Which version you make depends on what ingredients and time you have on hand. If you choose the super easy version, you only need three things (well, four if you count water.) If you have a little extra time (like, literally 3 minutes) you can make your own sauce, and I've included my go-to recipe. It's super-quick and tasty. And if you want to really jazz it up, there are all sorts of things you could add-in to take this up another notch!
We cooked this live on our Facebook page, so you can watch this video to see us prepare it from start to finish in about 20 minutes, and see which jobs kids of all ages can help with.
Kitchen Tools used:
6 quart Instant Pot
OXO Wooden Spatula
Cut Glove
Knife
Chopper
3 Easy Ingredients:
Italian sausage or any other ground meat
Spaghetti Sauce (jarred or follow recipe below)
Pasta (16 oz.), any type
Spaghetti Sauce:
Let's talk about this. That jar of spaghetti sauce in your pantry is really convenient. Just dump it in and move on. There are definitely times when I need that simplicity. And personally, even if I have a jar of sauce I want to use, I'll add …